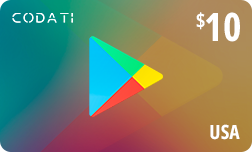 Warning:

Buy this product to get an instant code.
Google Play Gift Card USA only valid for account registered in United States.
Account currency must be in US Dollar($)
To use this code you must be 13+ years of age.
This card is not redeemable for cash or other cards, and it's not reloadable or refundable.